🏆⚽WORLD CUP QATAR 2022 IS COMING!⚽🏆
The Qatar World Cup is also the first football World Cup to be held in winter in the northern hemisphere and by a country that has never entered the World Cup.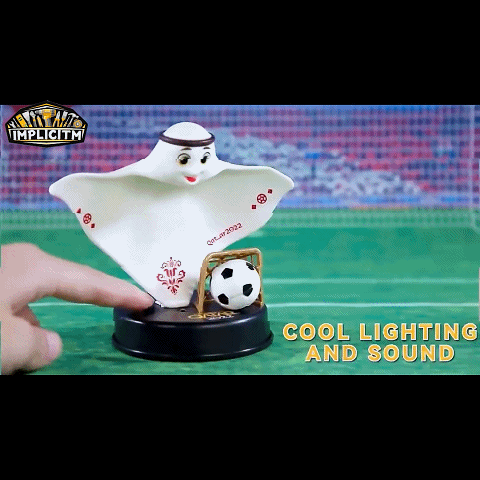 This time, Its design is inspired by the traditional Arabian costume headdress (guitar), and it also easily reminds you of the flying carpet in Arabian fairy tales.
It appears in an anthropomorphic cartoon image, and the style is consistent with the emblem of the Qatar World Cup.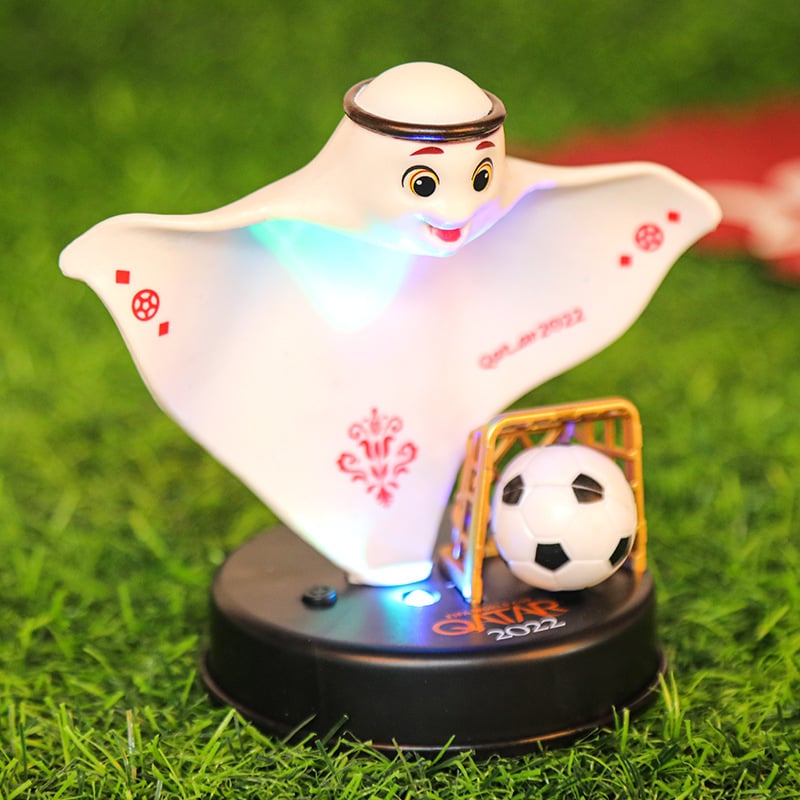 🏆QATAR WORLD CUP
It is an avatar that can change into any shape according to his own imagination. 
It does not mean that he has a specific anthropomorphic identity and can be anyone.
In addition, it is very suitable for the image design of dynamic presentation.
Officials hope that it can bring the joy of football to everyone.
The official hope is that everyone can have their own understanding of this ornament.
⚽The base and football have a magnetic attraction, 🥅You can also try to shoot!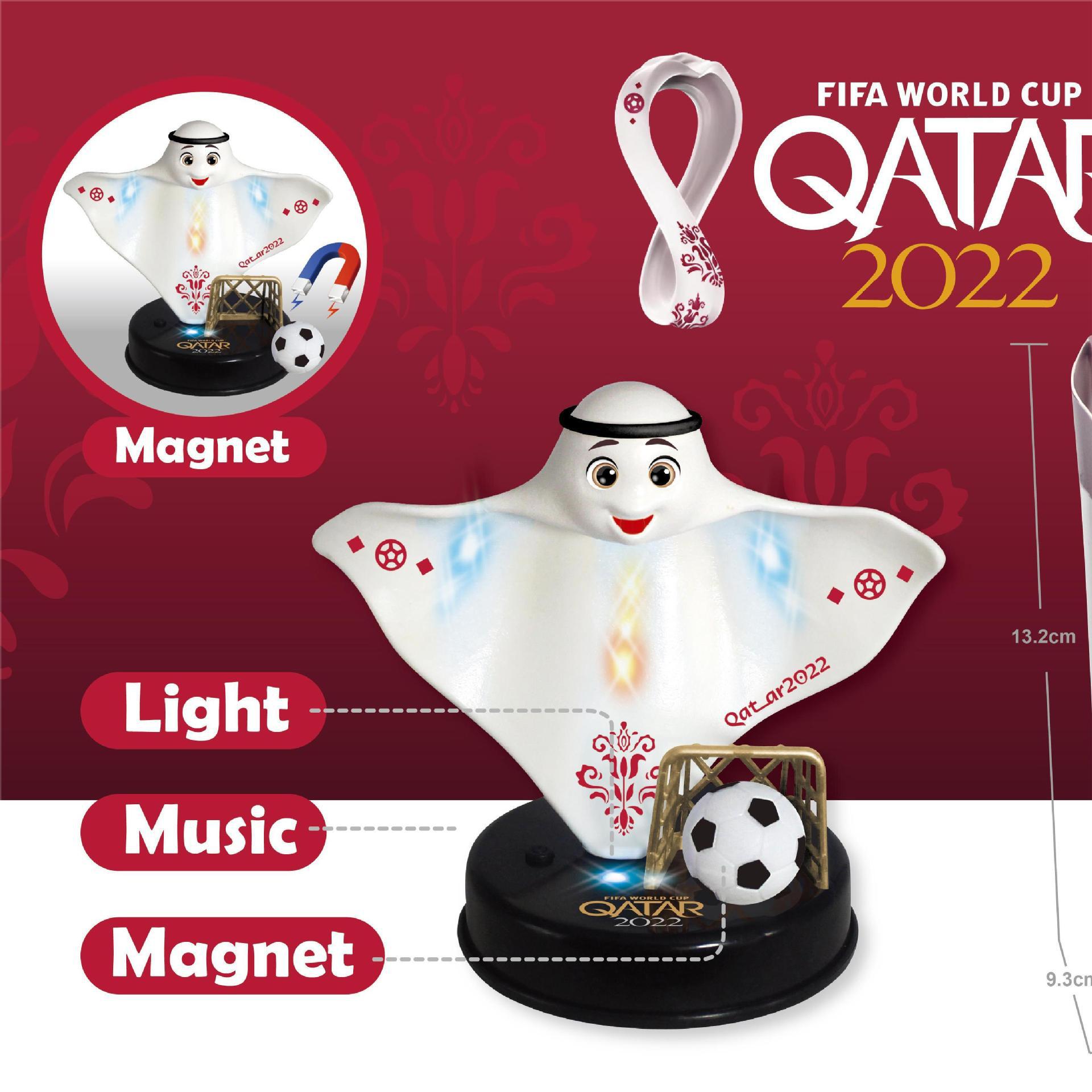 It is a character from the original universe, which is a parallel world": "It has been in every World Cup in the past"; everyone is also invited to interpret what it looks like.
Encourages everyone to believe in themselves because "the moment is everything". It will bring the joy of football to everyone.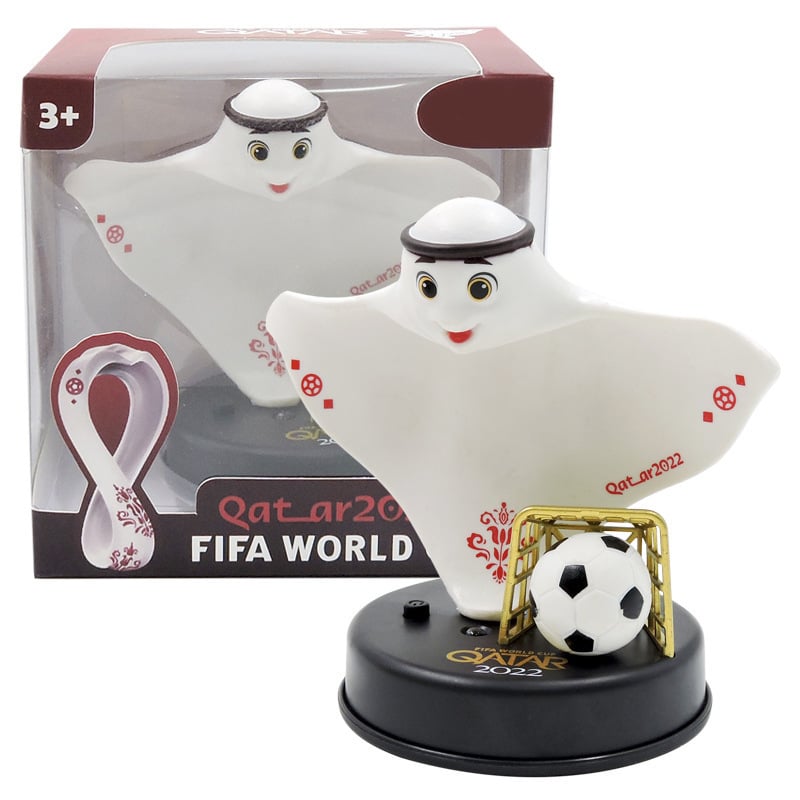 Specification
Material: ABS+Alloy
Weight: 200 G
Size: 13*12*8.5cm
Color: Black and white color matching (glowing, not glowing)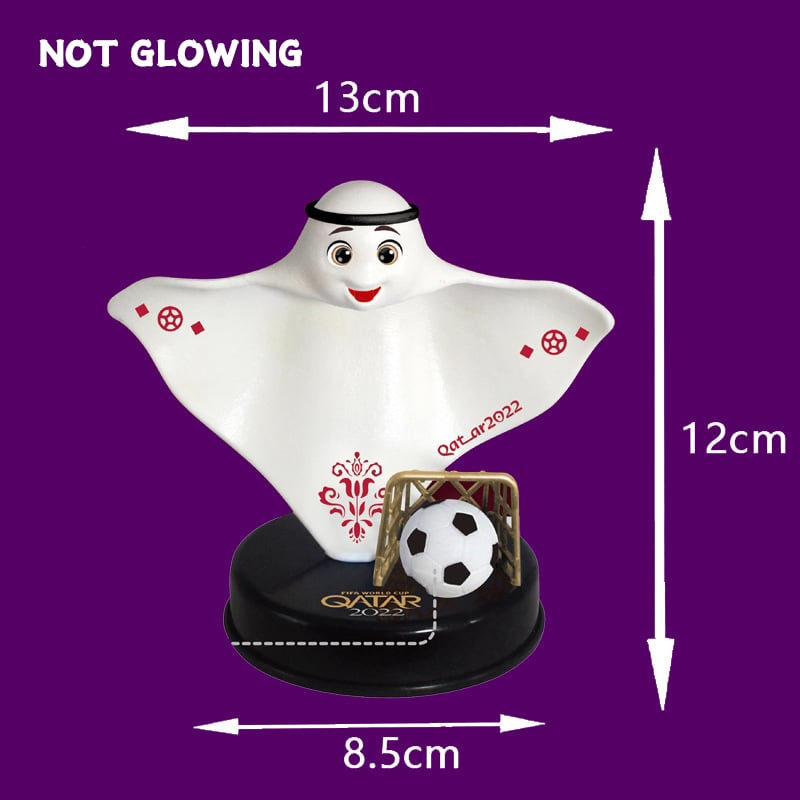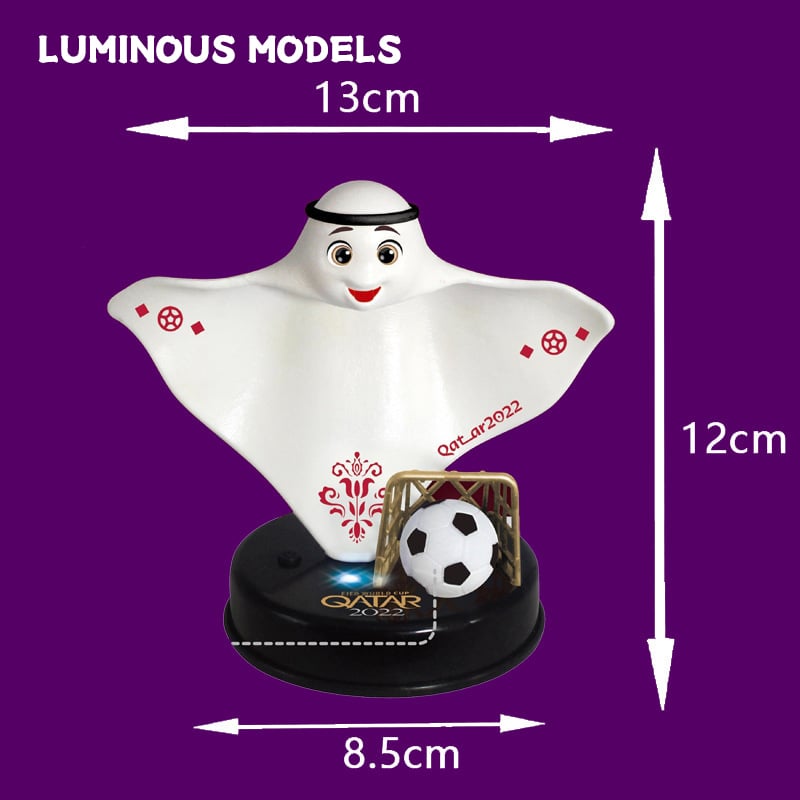 Package contains:
Qatar World Cup Mascot Decoration*1