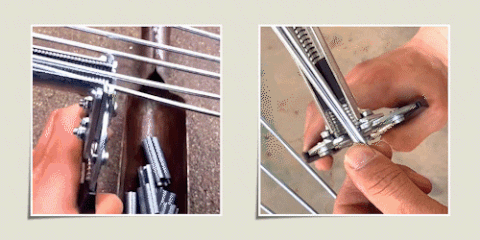 SPEEDY ONE-HANDED OPERATION
This tool is designed to enable semi-automatic insertion of metal loop fasteners to link together fences. The spring-loaded magazine feeds forward the cage clip for instant crimping in a single action. This speeds up the time you spend affixing multiple nail rings.
WIDE RANGE OF APPLICATIONS
Effortlessly secure & install fencing, shade cloth, wire mesh, netting, screens and more. Easily construct rabbit cages, poultry cages, chicken coops, chicken runs, hamster cages, pigeon coops, animal pens with multiple metal staples.
ERGONOMIC DESIGN
The Nail Ring Pliers design are ergonomic and comfortable to use over an extended period. Easily assemble the cage, suitable for dead corners of cages, use in narrow spaces, and can replace loose nail pliers.
HIGH QUALITY MATERIAL
Made of ultra-wear resistant galvanize steel material, very durable which has low carbon steel surface for anti-rust. Built to handle long hours of nail ring and fence clip placement or adjustment.