The ball and cup color classification toy is an interesting color classification toy for early education and life skills.  
An open-type game designed according to the Montessori educational system.
Includes 12 wooden balls, 12 wooden cups, a wooden bowl, and a wooden spoon.

Parents play an integral role in the development of their young children.
With our color recognition sorting cups, we help parents participate in a critical step in their toddlers' intellectual growth.
The birth of a genius
Develop diverse skills from an early age
– Visual Focus
– Thinking, Memory
– Sensory and fine motor skills
– Perseverance, diligence, and concentration
– Comparing, classifying, and analyzing
– Colors, shapes, and numbers
Your child can make dramatic improvements in color, shape, and hand-eye coordination with just one week of practice.
This color sorting mug series is one of the most impactful ways to spark your child's curiosity and motivation.
Color matching and classification:
The baby will sort the different colored balls into the cups corresponding to the color, promoting the child's logical thinking skills!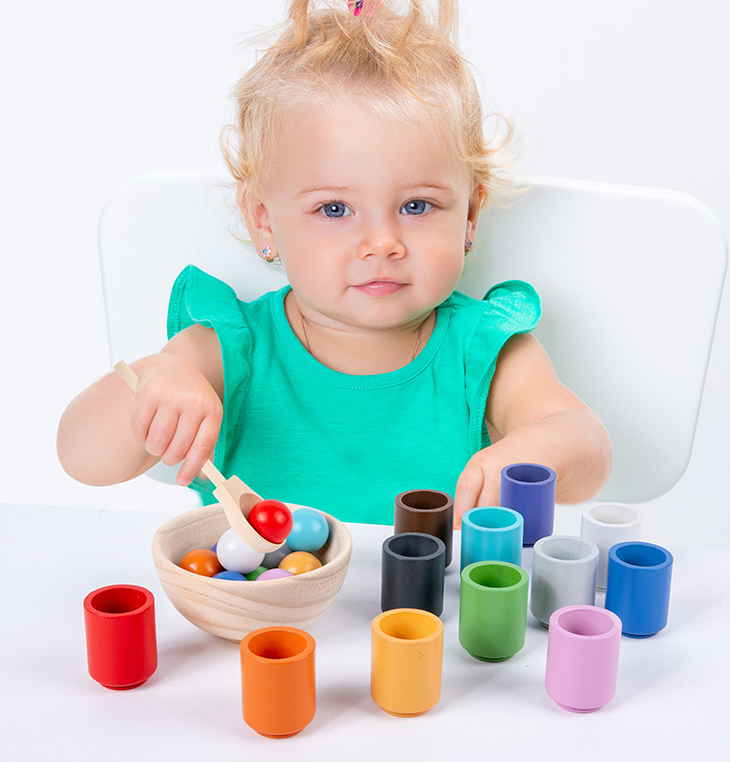 Color rich, color early education:
A variety of colors to attract the baby's attention, to promote children's visual development!
It helps develop color perception and analysis, motor coordination, diligence, attention, tactile sensitivity, and fine motor skills.
Spoon training, exercise hand-eye coordination:
Exercise the child's hand strength, and initiate the child's independent feeding ability.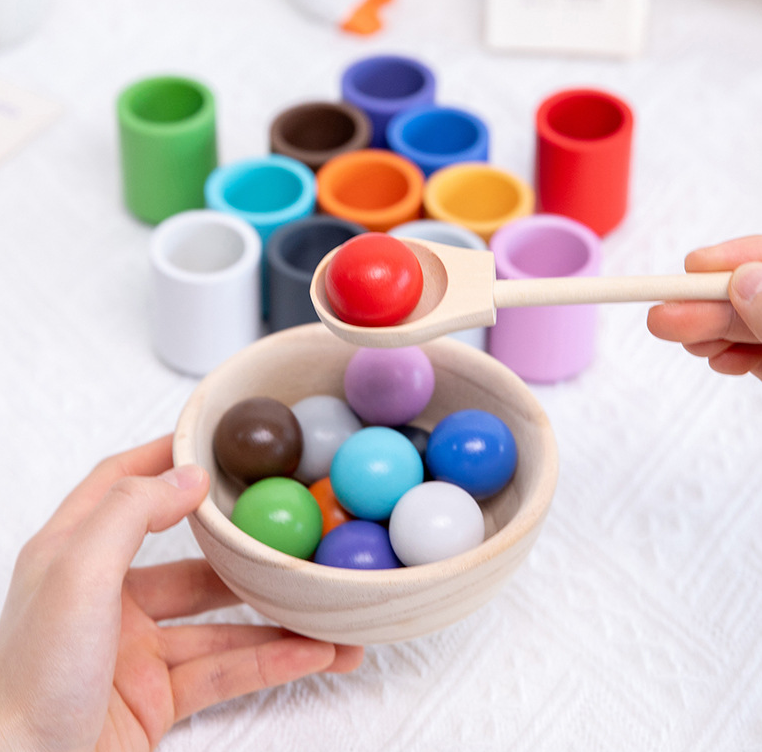 Absolute safety :
The development of the toy sorter is made of safe materials.
Balls, bowls, spoons, and cups are made of linden wood.
The painting process is finished drying before leaving the factory, the color is bright, colorless, odorless, and non-toxic.
The size of the ball is 3cm, which can effectively prevent the risk of suffocation!
See the video of my 2-year-old playing with his for reference to size.
1-2-year-olds should always be used under adult supervision.
Our toys are designed to be simple.
Perfect for early education at home, kindergarten, daycare, or on trips.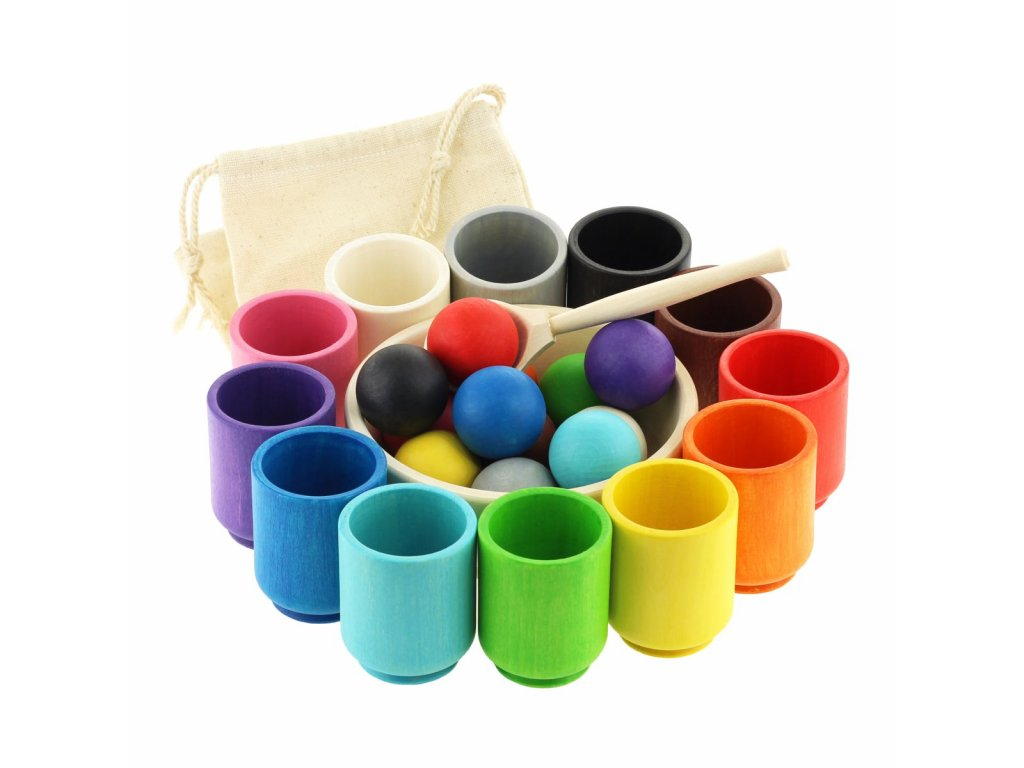 Life Tips: The mother can apply some bitter melon juice on the toys or hands so that the baby will taste the bitterness and will not like to put these things inside her mouth.
📦Package included:
12 balls of 3cm in diameter.
12 cups 5cm high.
1 bowl of 12cm in diameter.
1 wooden spoon 14 cm long.
Linen bag for the balls.
 🛠️Specification:
Material: Wood