Whenever there is a party, your boring ceramic rice bowl is a little boring! 
Get into the party mood with the Human Skull Bowl.
The hyper-realistic human skull bowl is handcrafted by the Catacomb Culture, which focuses on making handmade products of home decoration inspired by macabre style & ancient catacombs say, such as oddity decor, bone candles & lamps, mounted macabre, etc.
The shop owner says that each skull bowl is uniquely customized by hand as requested.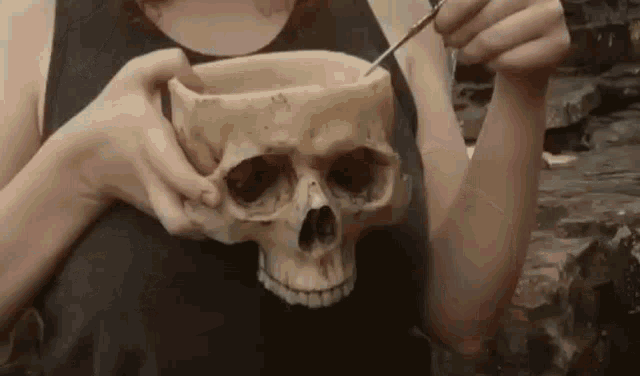 Breathe-taking realistic detailing: Made of food-safe material
"Human Skull Bowl"
-Holds 16 fluid ounces 
-Hyper-realistic detail
-Sculpted from wet & dry food-grade materials
Handcrafted skull bowls are cast from custom molds with hand-poured resins.
It spends hours/days with each piece adding unique details, then treated with various stains and paints.
Experimental" is when you trust me as I push myself to spend extra time to create something never before seen while trying some new techniques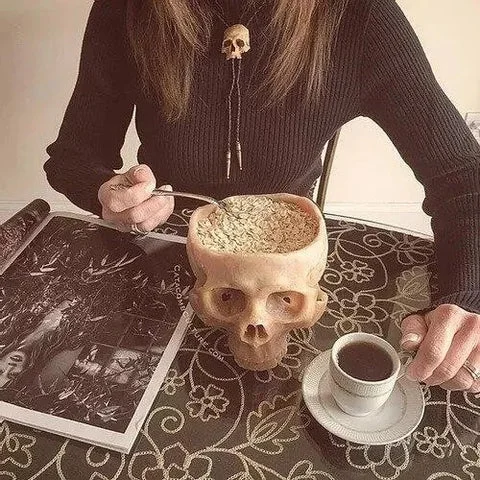 -Stephen Buzz Foster-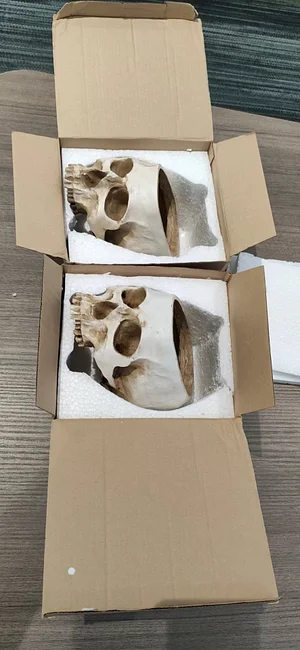 "Really very very good! !! I was pleasantly surprised that every detail of it was perfect."
-Kmja-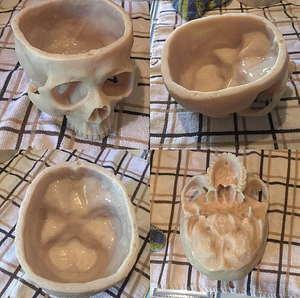 "A good shopping experience, thank you"
-L****E-