Never Leave Your Best Friend Behind Again
The Original Dog Backpack
Your Fur Baby Deserves The Best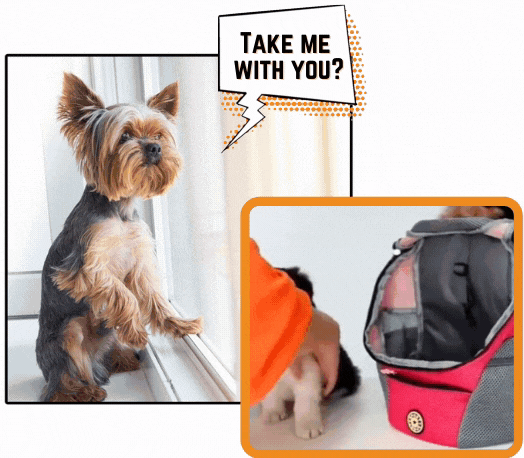 Do You Have A…
Dog that gets tired on walks?
Elderly dog with aches & pains?
Puppy that follows you 24/7?
Dog with separation anxiety?
Bring Them With You!
Our pack makes it easier than ever.
Grab yours today and start sharing more adventures with your furry friend!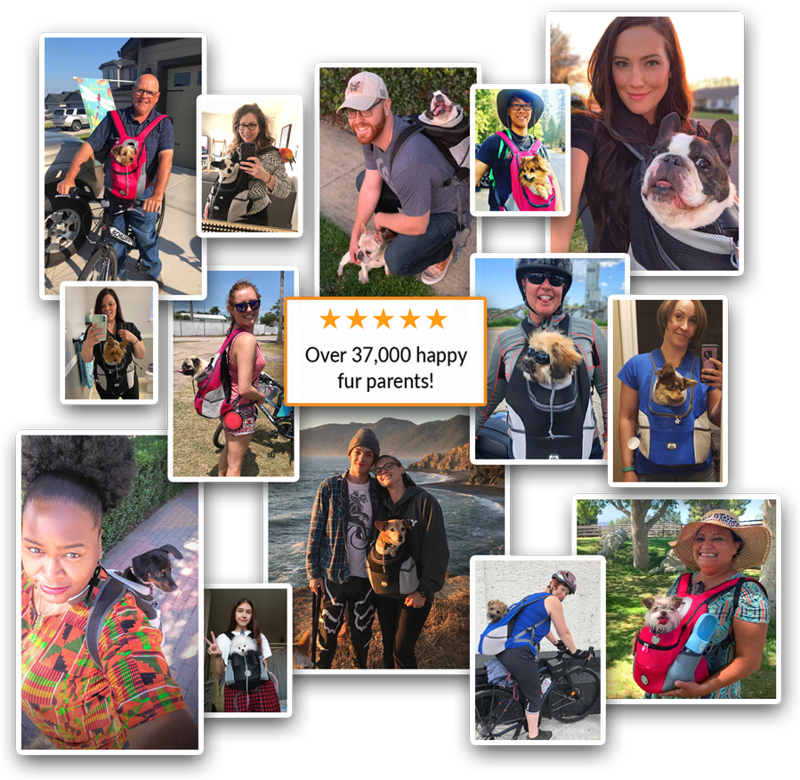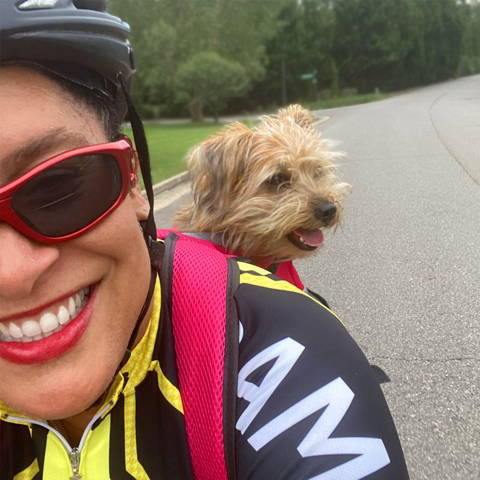 SAFE & SNUG
Wear on front or back with full confidence that your precious cargo is secure.
Collar clip prevents your dog from getting out.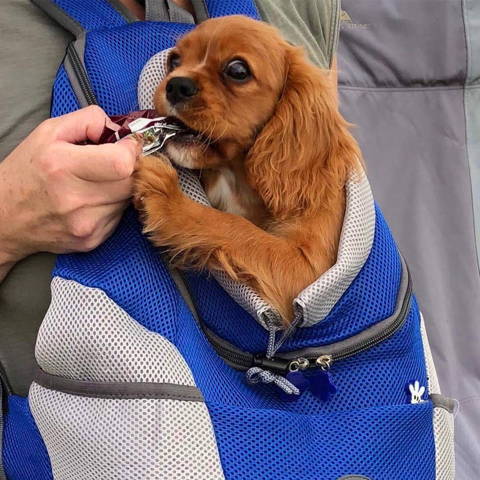 COMFY & EASY TO USE
Everything you want in a carrier.
Plenty of room, ventilation, and interior padding.
Pockets for water and treats.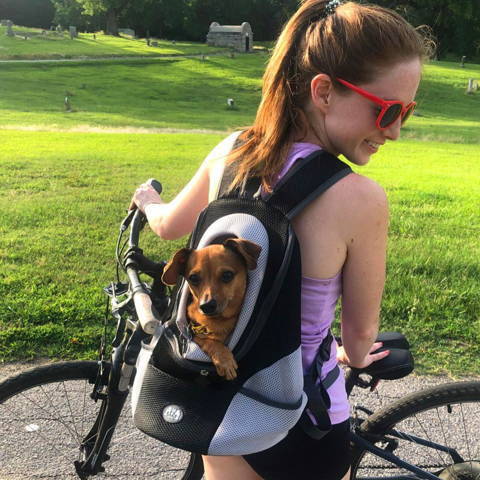 STAY ACTIVE & HEALTHY
With our pack, you can go further and do more.
Just make sure to give your fur baby a break when they need it!
Size Guide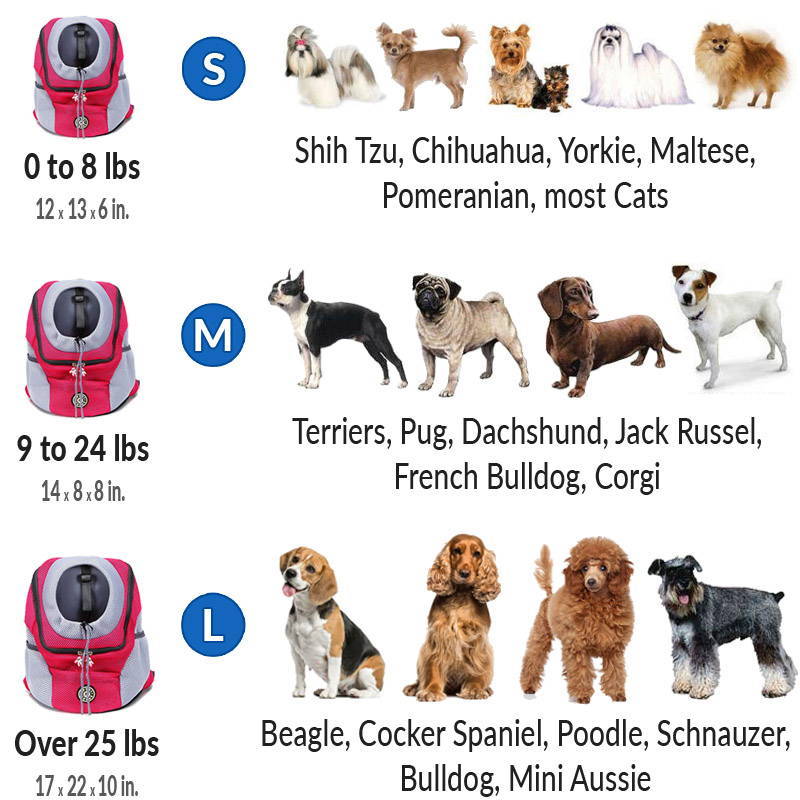 My dog is right in between two sizes. Which should I get?
We recommend that you go with the bigger one.
Most dogs appreciate having some extra leg room and if there's too much, you can always add a blanket!
I'm worried it won't fit.
The size does not have to be perfect!
Our bags are adjustable for you and your dog, so just do your best to estimate
CUSTOMER REVIEW
Raven ✅
I was nervous ordering this but I am ABSOLUTELY THRILLED.
I purchased the Medium backpack for my puppy who can't walk very far yet.
It's fantastic.
I walk him to the park (in the bag) then I let him out at the park to play and run around.
This is a great investment and came in 2 weeks to Australia.
Very impressed and will buy the bigger size as he grows
* * * * *
Megan ✅
My yorkie never leaves this bag.
Please send help! LOL.
She barks if we take her out of it, even when we are in the car.
It's her new bed and favorite toy all wrapped up into one
* * * * *
Steve ✅
I didn't know what size to get so I called their customer service and they were very helpful.
They said to go with a Medium and it's perfect.
Edwin loves it!
* * * * *
Charlene ✅
People seem to think this is the cutest thing EVER!
My little 5 lb Trinket loves the attention and now we can go on longer walks!
I just toss him in whenever he needs a breather! Thank you!
* * * * *
Angie ✅
What a great dog carrier.
I've tried a few that sucked to be honest.
I tried those hiking bags and bags where you put the paws through holes and my dog hated those.
This seems to be the only one he doesn't mind. Highly recommend!